Can I Make My Cat Catch Mice?
Does Your Cat Catch Mice?
Hunting mice is a natural instinct for some cats while other felines can't be bothered with this task. You've shared the oft-bizarre presents coming from kitties in the past, but now I'm just curious about mouse catching capabilities. Say you have a known infestation, or a surprising lack thereof, do you rely on the cat to get the job done?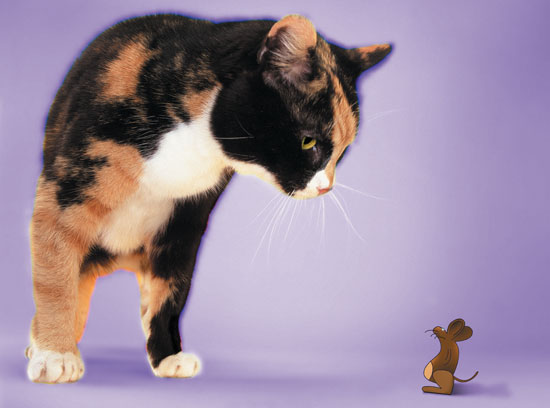 Note: It's not safe to let cats eat the mice they catch as the lil critters can carry all sorts of viruses, bugs, bacteria, or traces of poisons that can then be passed onto the feline and even the humans in the household, too!