Can My Dogs Share a Water Bowl?
Share and Share Alike or Separate but Equal?
Even though North is an only child pup, I know many dual dog homes that offer each pooch his own meal dish, sometimes in separate rooms. However, what's your take when it comes to water? If you have more than one pet, or just considering your creature's personality, how do you think he would answer this question?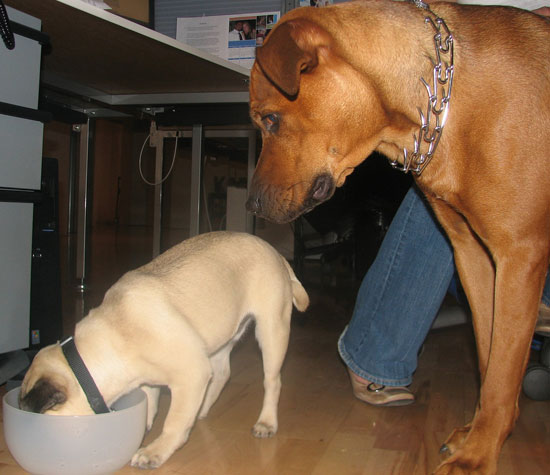 Source: Flickr User Eliya