Capybara Pictures
Who's Sadder Than Eeyore? These Capybaras That Need Cheering Up
Capybaras exploded onto the scene with the emergence of YouTube star Caplin Rous, and suddenly the world was introduced to the most morose species on earth. As you can see from Caplin Rous's documented life, getting to swim in your own pool, eating popsicles, and generally living the good life can be rough. Capybaras can't help but feel that the weight of the world falls on their shoulders, so sometimes, they just need to be cheered up — and maybe treated to a day at the spa. Scroll down to see 16 pictures of the most dejected capybaras ever.
1. "Can I help you?"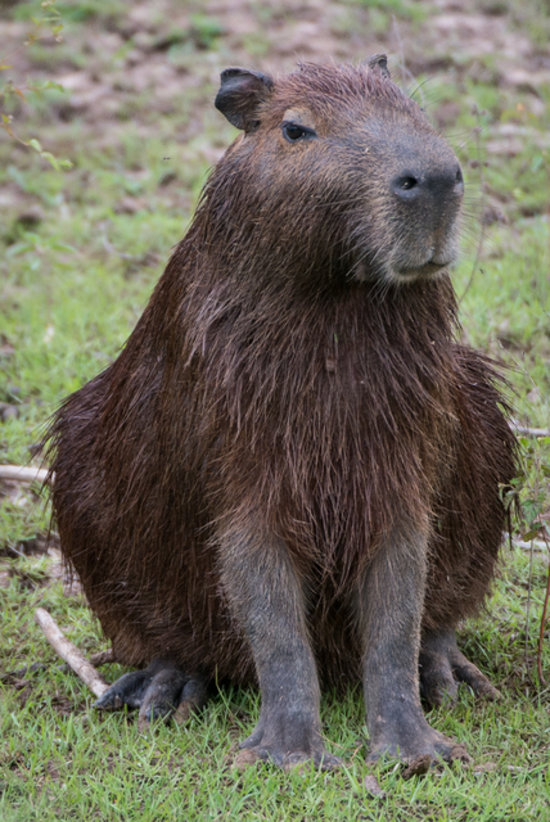 2. Sleepy bara says, "Leave me be!"
3. Baby bara tries to cheer up mama bara, but she's indifferent.
4. "Are you serious right now?"
5. This is what two capybara friends hanging out looks like.
6. "Mmm, more grass. How exciting."
7. Behold, an entire family of grumps.
8. Here they're trudging through swim lessons.
Keep reading to see more glum capybaras.
9. "This man-made lake makes me want to give up."
10. Small, furry, and furrowed.
11. "Ma, why did you bring us into this world?"
12. "I'm not into it."
13. This capybara is downright majestic, so why the sad face?
14. "No, don't wanna . . . kindly get away from me!
15. "What's over there?" "More nothingness." "Oh, should have known."
16. "No."