Cat in Boxers
Pet of the Week: Cute Kitty Loves Boxers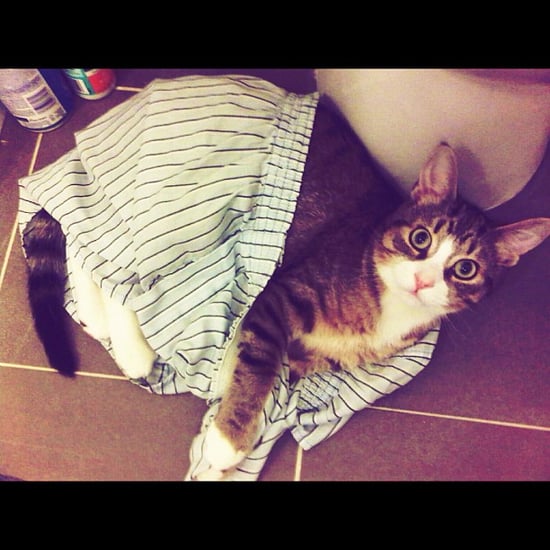 We all know cats love hanging out in boxes, and lots of other unusual places, but here's a kitty that loves snuggling up in his proud papa's boxers. Cats always seem to gravitate toward fresh laundry, which is adorable and infuriating at the same time (cue images of clean white shirts covered in cat hair). This feline seems quite pleased with himself and sure doesn't look to be giving up his new favorite cuddle clothes anytime soon.
Here's what Instagram user mschuyie had to say about her silly kitty:
"Am I man enough?"
Of course you are, cutie!
Keep taking pictures of your adorable pets, uploading them to Instagram, remembering to tag them with #POPSUGARPets, and next Thursday we'll share another fave from the week. And, of course, follow POPSUGAR Pets on Instagram for pet inspiration and cute pictures of our favorite furry friends.