Cat Manicures
Mani-Pedis For Cats: Cute or Crazy?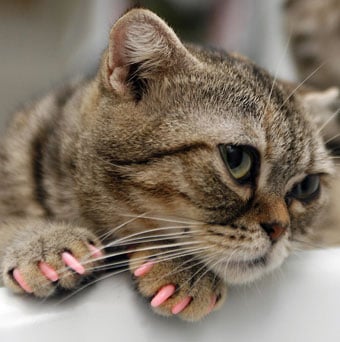 Well isn't this cat cute, but what have we here? Pink nails? I assure you this isn't some advanced Photoshopping; these felines actually received mani-pedis in China. I've see the doggie paw-lish and applique stickers, but now it's come for the cats — wow.
I have few words for this "choice" so I'll let you come to your own conclusions — I'd love to see the arms of the brave soul who painted these pussycat nails!