Cat Shaped Bird House
Here Birdie, Birdie Bird House: Cheeky or Creepy?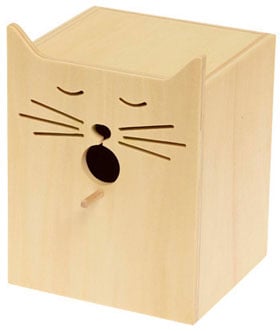 This cat looks like she's singing . . . and calling for a feathered friend! The Here Birdie Birdie Bird House ($40) offers a bird-sized hole to draw in a flutterer. While it's pretty cute for a birdhouse is the idea of a cat eating a bird too odd for you?