Chamomile Treatments For Dogs
Brew Up Some Chamomile For a Doggone Tea Party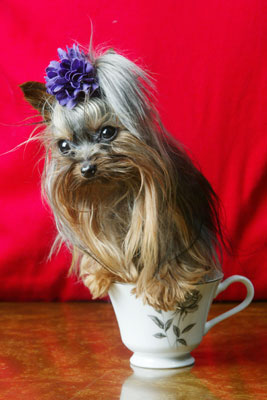 Tea for two, doggie and you! That's right, the same soothing chamomile tea you drink can be used with your pooch. Here are three dosing suggestions for a variety of ailments:


Sip. Coming from a pet-safe plant, tea of chamomile uses the natural healing and disinfecting effects to settle tummies upset from colic, gas, or anxiety. Make sure the drink is cooled and add to a pup's water dish.
Spray. If your pooch has itchy red skin, you can use the steeped tea to cool it — simply chill the tea and then spray lightly onto the bow-owwie. The tea can help kill the bacteria or other skin irritation and make it all better.
Soak. When the infection needs a stronger dose, use the already steeped, still warm tea bag as a compress on the affected body part.
Pinkies out and bottoms up!