Cinnabun Is Found
At Last, Cinnabun Is Back in the Open Arms of Jesse James!
Happy endings aren't just for fairy tales, as "Cinny" is alive, well, and back home at West Coast Choppers! Owner Jesse James received a phone call this morning and, shortly thereafter, a woman returned Cinnabun.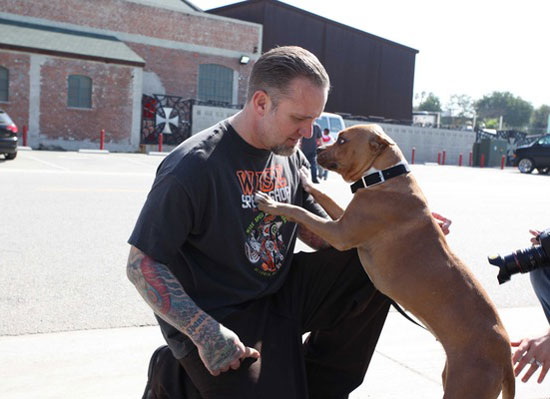 After his dog disappeared almost one month ago (on Jan. 25), Jesse took to Twitter with his pleas for the pitty's safe return. The pooch may be a few pounds slimmer, but I'll bet she receives some pretty sweet treats as a welcome back meal.
Source: Twitpic User frankyluckman and West Coast Choppers