Cinnabun Is Lost Again and Found
Cinnabun Is Back (Again)
Along with all the sad news surfacing about his marriage this week, I was stunned to learn that Jesse James reported Cinnabun missing once again on March 15. After Cinnabun's miraculous return (the first time), they were certain to get the pooch equipped with HomeAgain, which tracks microchips. Thankfully, this pittie was recovered on March 18 and it was explained on the West Coast Choppers website:
We rarely go into our storage room in the production building but Cinnabun found her way in somehow. She's back in the office and in high spirits.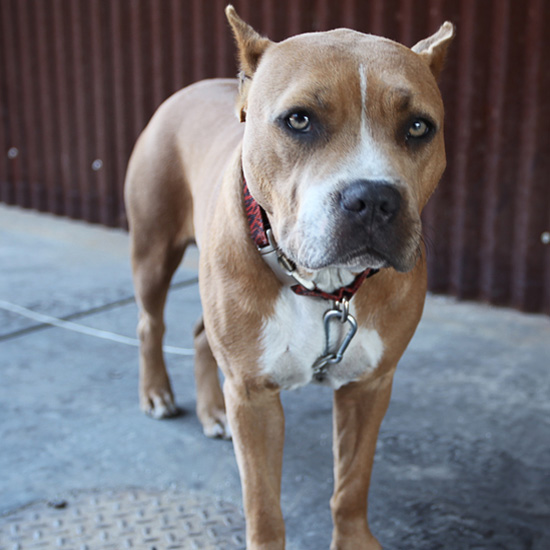 Here's hoping this won't happen anymore!
Source: West Coast Choppers