Cookie Recipe for You and Your Little Dog, Too
Baked Goodness For You . . . and Your Little Dog, Too When I'm baking cookies, I feel totally guilt-tripped by North, who inevitably sits at my feet . . . am I imagining his crazy sad look 'cause I know he can't have what's coming out of that oven? Thankfully, there are some recipes out there for North and I to enjoy together, and this one stands out because it includes our favorite ingredient: peanut butter. Think of it as bonding time – I bake, he waits, but we both enjoy! Check out a recipe for some delish cookies that are good to your taste buds and safe for Fido to enjoy as well, when you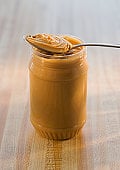 Peanut Butter and Oatmeal Cookies For You and Fido
Petville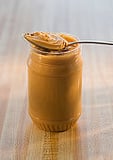 Ingredients
2 cups flour
1 tablespoon baking powder
2 tablespoons of sesame seed oil
1 cup peanut butter-creamy or chunky
1 cup low-fat milk
2 eggs
2 1/2 cups of uncooked oatmeal
Honey (no more than 1/2 cup) – as a yummy extra
Directions
1. Preheat oven to 350 degrees
2. Grease cookie sheet(only 1 needed)
3. Put 2 cups of flour, 1 tablespoon baking powder, 1 cup milk, 2 eggs and 2 tablespoons of oil in a bowl, mix well.
4. Heat peanut butter and honey(together) in microwave for 30 seconds and mix into bowl mentioned in #3.
5. Pour 2 cups of oatmeal into bowl and mix well.
6. Pour and spread into cookie sheet.
7. Take 1/2 cup oatmeal and spread on the top and tap down with fork to make it stick when done cooking.
8. Bake for 25 minutes, longer if you want them crispy.
9. Hot or cold, cut treats into 3-inches by 1 1/2-inches and store in sealed container.
Information
Category

Pet Treats, Dog Food