Cooking Stove Dishes For Dogs
Cooking Stove: Spoiled Sweet or Spoiled Rotten?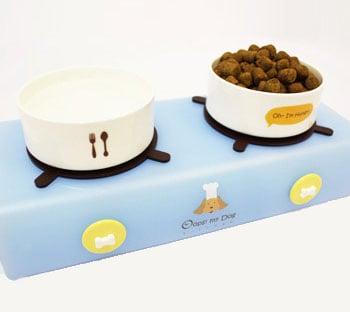 If you aren't planning on giving a pooch a home-cooked meal anytime soon, let him pretend with this stovetop dish duo. With everything from faux burners to nonturning knobs, the ceramic mock Cooking Stove ($140-$170) belongs on the floor, but that price tag may not.
It has a bit of vintage flair that would fit in a kitchen of this style, but would you incorporate the design for your pets?