Cool Shark Fashion
Wear Your Shark Week Love Proudly With Sharp Fashion!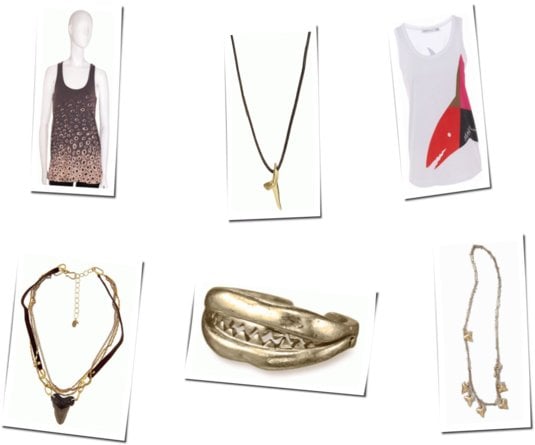 Seems like all the secret shark fans come out of the woodwork (or coral reef?) come Shark Week. Sure, I've tuned in for some of the programming then got a bit sad that the sweet species would fade away 'til next year. So what do I do when I get sad? I go shopping!
First off, I'm loving the tank ($39) patterned just like endangered whale sharks or the printed vest ($47) to make an even brighter statement. Since I can't get enough of accessories, the shark's jaw ring ($28) is an alternative to the dare to dream necklaces featuring several teeth ($210), several strands ($300), or a solid gold tooth ($975) instead. Find out more about the items on my wish list and where to buy them by clicking on the Polaroids above!