Correcting a Strange Dog
Do Tell: Do You Correct Other People's Dogs in Public?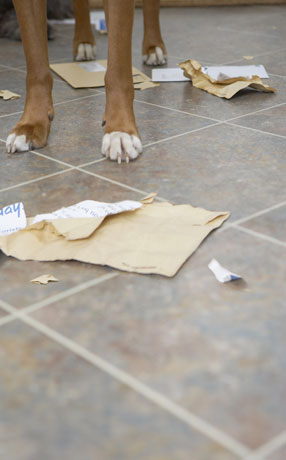 While out shopping last weekend, I spotted a Rhodesian Ridgeback roaming the aisles of Sephora. How lovely, right? Well, not quite as the big dog was off leash while his owner was browsing and chatting with the salesgirl.
As my friend was checking out, I noticed the pooch made his way behind the counter to try his best to get something from a box underneath one of the registers. I snapped my fingers and said "No! Stop!" in a loud, firm voice which caught the dog's attention and he trotted off to sniff elsewhere. Finally, the owner walked out — without buying anything! — and the pooch dashed out after her, knocking his wagging tail into a couple passersby in the process.
While I didn't approach the human, I thought it was odd that I seemed to be the only one concerned about what his nosy nose was getting into? What would you do in this situation?