Could Your Cats Attend a TV Show Taping?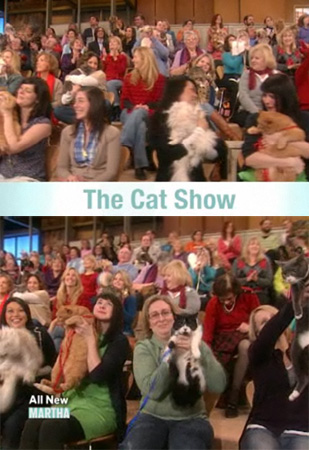 Even though Empress Tang and Princess Peony were not your favorite new additions of 2009, they were very special guests on today's Martha Stewart Show. Now what made this episode even more memorable is that Martha invited audience members to bring in their cats, totaling over 50 felines in the audience, most on kitty-specific leashes!
Since I wasn't there, I can't guarantee there was no fur flying at any point, but the kitties surely looked so patient every time the audience was panned. Would your cats enjoy a trip like this or are they solely homebodies?