Cute Dog in Sweater I Picture
Pet of the Week: It's Fall Sweater Time!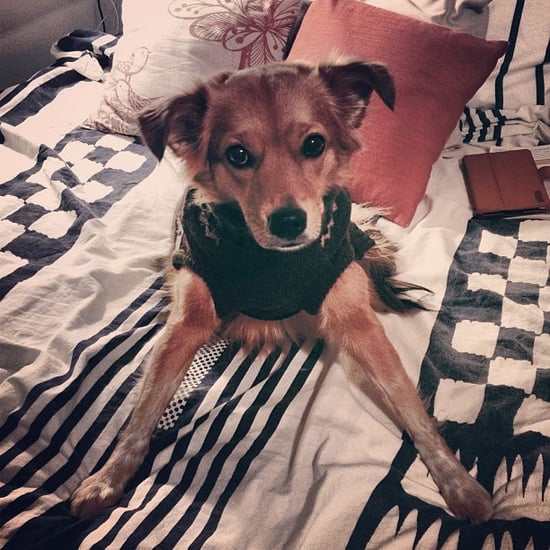 Whether you love it or not, Fall is here, and this pup isn't sure how she's feeling about sweater weather. There's no denying that dogs love heading out for long walks, which makes putting on an extra layer a great way to stay cozy. Here's what Instagram user maggiemunchkin had to say about this sweet snap:
"I hate #sweaterweather because I hate sweaters."
Well, we think Maggie Munchkin is seriously sweet in her little sweater.
Keep taking pictures of your adorable pets, uploading them to Instagram, remembering to tag them with #POPSUGARPets, and next Thursday we'll share another favorite from the week. And keep an eye out for upcoming Instagram challenges! Don't forget to follow POPSUGAR Pets on Instagram for pet inspiration and cute pictures of our favorite furry friends.