Cute Pet Faceoff Game
It's Up to You to Pick the Cuter Pet!
Let's kick off the morning by playing the Which Pet Is Cuter? game — I know I could use a smile right now. This faceoff shows two pets side by side, and it's up to you to click on the one you think is the cutest. Each time you select the pet with the higher "cuteness" score — based on our audience's votes (we don't have a secret cute meter) — your score adds up! Need I mention, every time you play, you're eligible to win big? We'll be giving away a $500 grand prize every month — you must be logged in, and you'll be entered once each time you play. (Check out the official rules here.)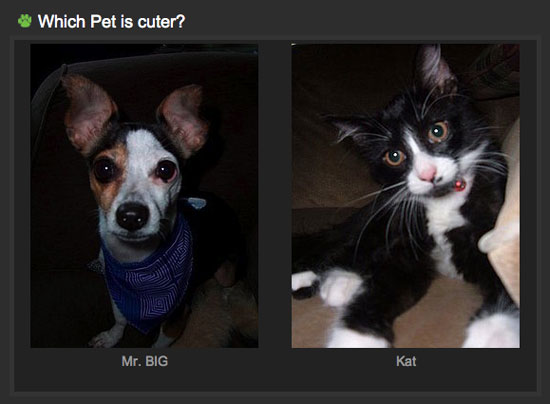 If you think your pet has a winning mug, you can add him to the site, and he can be added to the game. Keep 'em coming because I love seeing new pets on our site!