DIY Pet Blanket
Pet DIY: Comfy, Cozy Cuddle Blanket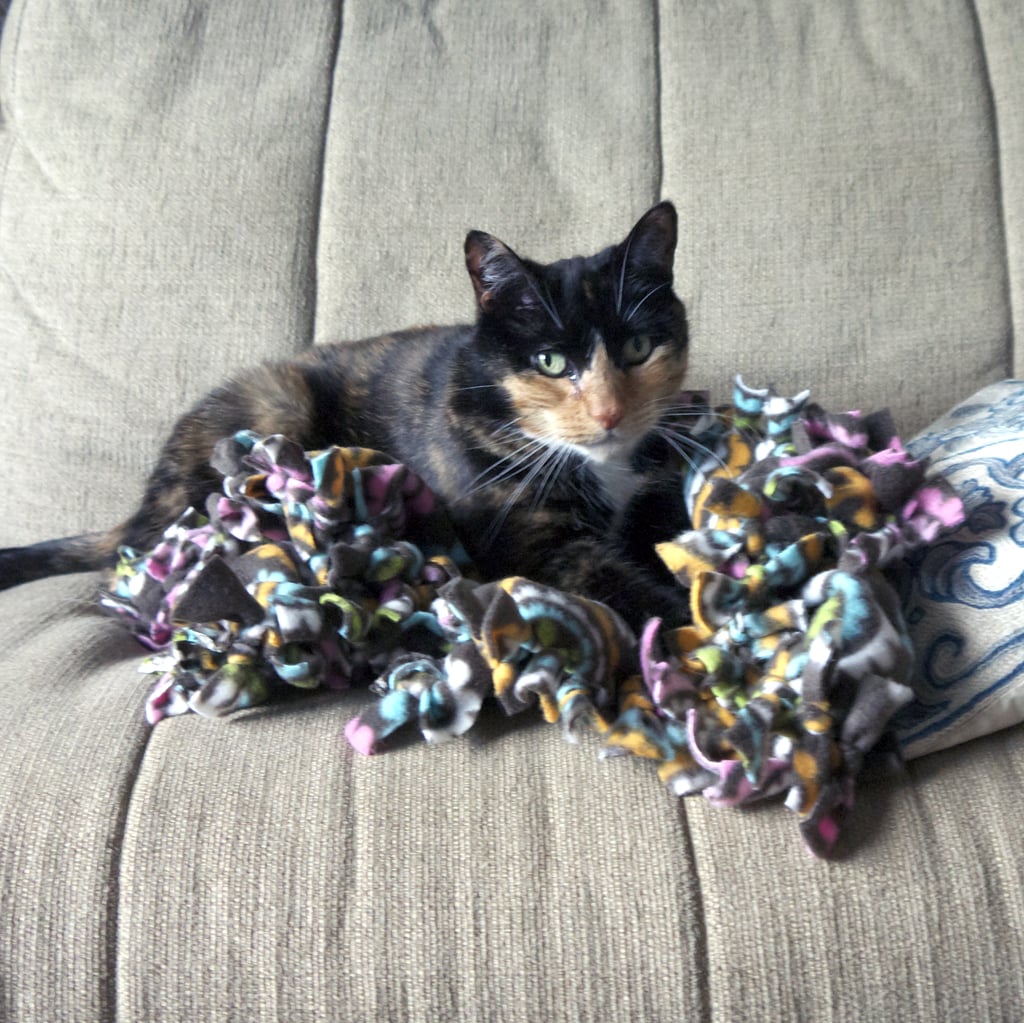 Soothe your furry friend with a pet blanket that's so easy to make, your cat could do it. OK, not really, but this DIY only costs a few dollars to do and needs just a couple of minutes of your time. This soft pet blanket is perfect for tucking in your dog's crate or placing in your cat's favorite lounging spot.
Even if you're not crafty, you can totally tackle this project, making it a fun holiday gift for your favorite person who has a furry friend or for your adorable pet.
Keep reading for the quick and easy directions.
What You'll Need:
1 yard fleece
Scissors
Tape measure or ruler
Directions:
Fold the yard of fleece in half and cut along the fold, creating two same-size sections of fabric. Now use sharp scissors to create three-inch-deep cuts into the fabric about one inch apart, working around the entire blanket. You can use a tape measure or ruler to help guide your cuts.
Once you've finished making the cuts, start knotting the top section to the bottom by tying a set of cuts together. Tie double knots for a really secure finished blanket.
Fold the completed blanket and adorn with a length of colorful ribbon to pop in a gift bag for giving to a special someone, or place it in the perfect spot and position for your adorable pet to enjoy.