Dad-Themed Pet Gear: Spoiled Sweet or Spoiled Rotten?
Of course you're not going to give your dog a real tattoo that says Dad (like these celebs have), but this sweatshirt does the trick with no bloodshed. As far as ensembles showing parental love go, this one is on the prettier and more practical side, plus not ridiculously expensive (at $29) if you consider that it could keep tiny pups warm on chilly nights.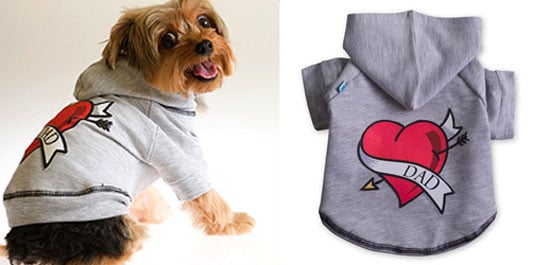 Whether with something like this or a more extravagant Daddy's Girl dress, do you let pups display affection for pops with clothing?