Designer Handbag Dog Toys
Kate Spayed and Barkin Bags: Spoiled Sweet or Spoiled Rotten?
Kate Spade, Kate Spayed, get it?! These punny purses play up label names — like Bark Jacobs — for fashionable pets and their families. It's a bit sad that this bag is called a Barkin when it's quite obviously a knocked off Balenciaga and not a Birkin. But I'm still fairly sure no pups could tell the difference even Annabelle.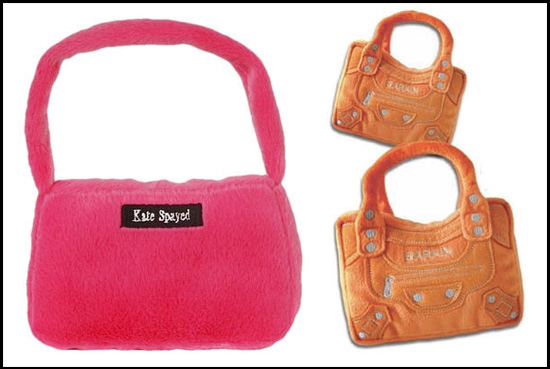 While these handbags aren't technically counterfeited ('cause who's really fooled in the first place), it could make a funny gift for a label-loving owner?