Do All Dogs Need Heartworm Meds?
Are Your Pets on Heartworm Medication?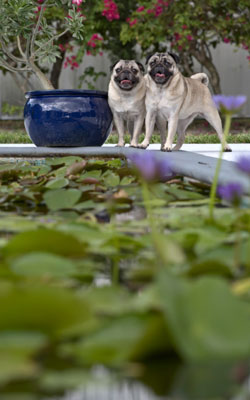 Just like those pesky fleas and ticks, heartworms can be easily prevented with monthly medicine. We've already learned all about the disease and the need to keep pets protected, but I realize that not everyone chooses to do so.
In climates where the incidence of the parasite is higher (especially wet and humid ones), doctors usually recommend yearly tests to make sure the doggie is still healthy, even when on preventive meds. While living in Manhattan, North never took these pills, but his SF vet recommended it if we'd be taking trips to woody areas like Marin, Tahoe, or down the Peninsula, so I've got him on a monthly dosage now . . . 'cause we love a good road trip!
There are cases of heartworms in every state so it's always better to be safe than sorry as the low cost pays for peace of mind against this potentially life-threatening issue.