Do Dog Ears Droop When Teething
This Side Effect of Growing Makes Pointy Puppy Ears Fall Down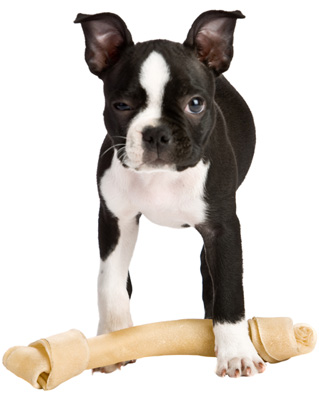 One of my favorite things about lil North — this is not him, but that was — was his flippy floppy ears. While they drooped forward when he was very small, they stood up for a few puppy months before one, and occasionally both, suddenly started flopping backwards. While I didn't care if they never stood back up again, and wouldn't tape them, I didn't know this was totally normal!
Do you know why some pups have droopy ears that stand up, then droop and stand up again? It's not for the reason I thought but find out if you'll be surprised and read more.

As it turns out pups with natural, uncropped ears commonly display this change while teething! Next time you're chewing something, pay attention to what you feel near your temples. The pulsating that happens as you bite down happens in a pup, too. This means the muscles in that area are constantly working, and the strain can cause ear muscles to weaken and lose their shape as a dog teethes. After he's done, they should stand back up as an adult (if they were standing in the first place) but that's the reason for a stop and drop. In North's case, my Boston Terrier has perfect-albeit-huge pricked ears that twitch at the slightest sound but don't droop ever now. Have any of you witnessed this change in your own pooches?