Do Tell: Group Names For Pets?
In my mind, the pet or name debate rivals the chicken and egg one: what comes first? While catching up on some TV after North's photoshoot, I picked up on a funny scene from the latest episode of How I Met Your Mother.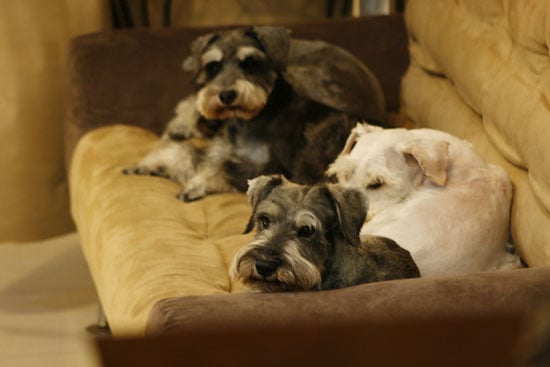 The sometimes neurotic Ted dreamed about his doomed future without Cindy (guest spot by real-life animal lover, Rachel Bilson), saying "Bye bye, triplet schnauzers 'Frank,' 'Lloyd' and 'Wright.'" Not only was it a silly dramatic thought, it got me thinking about pets with matching names. Since I'm in no rush to add to my family . . . even for a pup named South, I'm asking have you (or would you) ever name pets as a group?

Source: Flickr User BC Taiwan