Do Tell: If Pets Had Thumbs . . .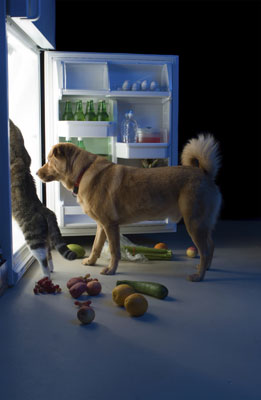 I'm a huge fan of the obscure holiday — National Hat Day, anyone? — and when stumbling on today's special occasion, I knew we couldn't let this go by uncelebrated.
Each and every March 3 honors If Pets Had Thumbs Day! Since this opposable digit, and its handy function, is what sets humans apart from other species, let's take a minute and imagine what our furry friends would most like to do if their paws included the feature . . . and then share below.