Do You Follow a Breeder, Vet or Daycare on Facebook?
Do Tell: What Should I Do If My Breeder Wants to Be e-BFFs?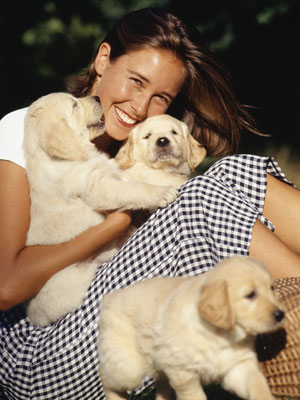 While I'm active on Facebook and Twitter for work, I'm far more discerning about the information I share about my personal life. What can I say — GeekSugar has taught me well! A friend recently shared that she was taken aback by the breeder of her dog requesting to be a friend on Facebook and a follower on Twitter since she rarely interacts with the woman anymore.
This got me thinking about the village of people that help in each pet's life. Be it a dog's trainer, walker, vet, or even the human mom to a furry BFF, where (if anywhere) do you draw the friendship line?