Do You Have the Same Type of Pet That You Had as a Child?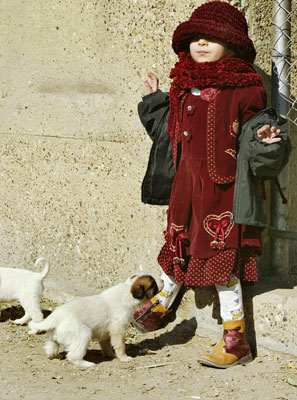 Enough about the actual labels; do dog owners stick to canines in adult life with former kitty lovers still snuggling up to the big cats? My first pet was a pup named Joey and, lo and behold, I've got the rascally pooch North now.
According to Hal Herzog, professor of psychology at Western Carolina University and author of the upcoming Some We Love, Some We Hate, Some We Eat: Why It Is So Hard to Think Straight About Animals:
People tend to gravitate toward the animals they were raised with. Cat owners tend to be raised in cat families, and dog owners tend to be raised in dog families. In fact, one study found the animal you like is the one your grandparents lived with.
Do the pets you own now correspond with those you had as a child? And if you know the pets your grandparents had, share that in the comments below!