Do You Know Which Breed Is More Popular?
Celebrate National Dog Day by Playing Our Breed Faceoff!
While National Dog Day celebrates all pups, purebred or not, it's a pawfect opportunity to peek at all the cute breeds in this faceoff! See if you can identify the more popular breed from the photo choices, while checking out the cute dogs in the process, and play our Which Dog Breed Is More Popular? game. That's what I call a win-win.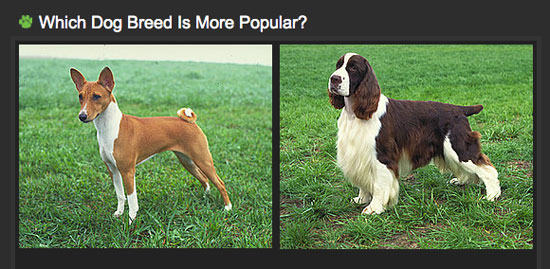 Need I mention, every time you play, you're eligible to take home big bucks? We'll be giving away a $500 grand prize every month — you must be logged in, and you'll be entered once each time you play. (Check out the official rules here.) What are you waiting for? Get started!