Dog Groom and Bride Pendants: Spoiled Sweet or Spoiled Rotten?
Some dogs simply won't tolerate a hat or veil atop their heads, and a full costume seems way too stuffy, especially for Summer. If you want to let a pet celebrate your big day with a little collar addition, there are these charms to do the trick.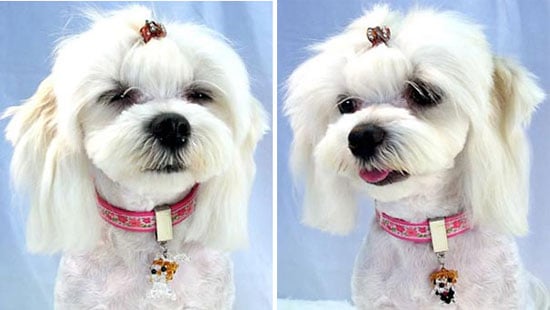 Now I'm wondering if the disparity between the price of the Dog Groom ($65) and Dog Bride ($95) has something to do with the fact that a bride would probably be more willing than a groom to shell out the cash for this Swarovski crystal and seed bead pendant. Either way, would you buy in?