Dog High Chair
Bone Appetit Seat: Spoiled Sweet or Spoiled Rotten?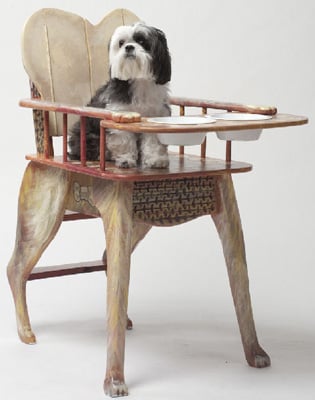 Do your pups hover around the table at mealtime using puppy dog eyes to nab a bite? (You know who you are.) If you have ever offered a nibble off your plate, those charming canines know when to come back and can sniff out the weakest link even if they aren't hound dogs themselves.
So, on the one hand, this Bone Appetit Seat makes it easier for a pooch to lunge for your plate but at least distracts with his own bowls to finish first. You know what distracted me? The $990 price tag so just vote on the concept (not the cost) and share your comments below!