Dog Massages
Would You Invest in a Puppy Massage?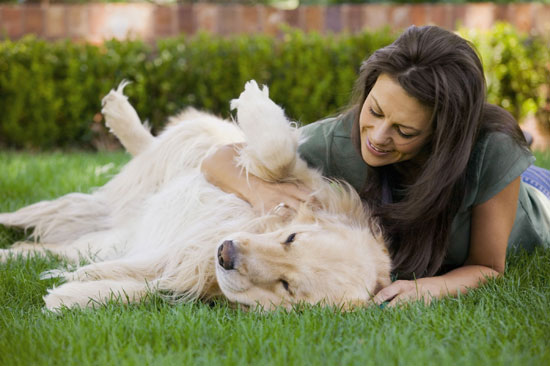 Have you ever considered a spa treatment for your pooch? According to the APPA, in 2011 it is estimated that pet owners will spend $3.65 billion on grooming and boarding alone. And across the country, pet massage specialists have been popping up.
Doggie masseuses promise that the process affects your dog's physical health and overall quality of life. Your pup with anxiety issues can unwind and de-stress, older dogs can benefit from specific massage techniques that alleviate joint pain, and overweight dogs will have an easier time getting around to exercise. Would you give it a shot, or is it too over the top for your taste?