Dog-e-Minder: Spoiled Sweet or Spoiled Rotten?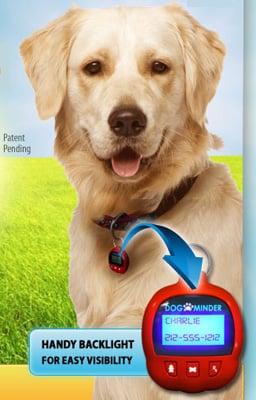 Are there people streaming in and out of your house caring for your pooch? Then again, I guess even two people sharing duties can cause confusion. If your dog isn't on a regular routine for potty breaks and meals, the Dog-e-Minder ($20) may be for you.
With buttons for food, walks, and medication, simply press the corresponding photo (bone, hydrant, Rx) and say the time and date it happened. Now you only have to remember actually enter in the last time he was walked, fed, or medicated, which may be half the battle. Could you find a use for this tag?