Doggie Fountain
Doggie Fountain: Spoiled Sweet or Spoiled Rotten?
Nothing beats cool water on a hot day, right? While I add ice cubes to my pup's bowl, I do wish I had a garden hose to offer cool running water all the time. I've see a fountain attachment to add to the spigot for people to turn on and off, but this one puts busy paws to good use.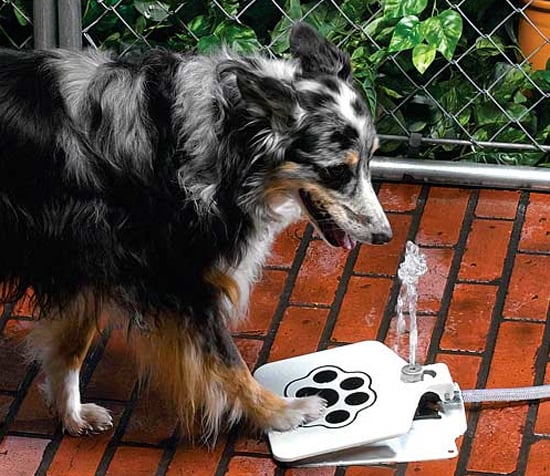 With the Doggie Fountain ($40), when pups step on the metal plate, water comes up, and it can be adjusted by controlling water pressure so they won't get splashed in the face. Is this super cool or are you chilly about the idea?