Doggie High Chair
Doggie High Chair: Spoiled Sweet or Spoiled Rotten?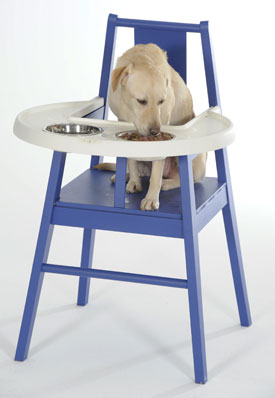 You already treat your pup like part of the family, so why not let Fido dine at the table with the rest of the group? Ikea's new Hundstul doggie highchair is designed to let you do just that. It comes with a tray with inset bowls for food and water, paw grips to keep your pooch from slipping, and a hole in the back so he can wag his little heart out as he chows down.
Watch a video of the chair in action and weigh in on your thoughts after the break!


Happy April Fools' Day! Ikea created this silly product in Australia as an elaborate April Fools' joke. But now that it's out there — and the video's actually pretty convincing! — I wonder if it might actually become a reality? Would you use it?