Doggie Tuna Casserole . . . It's What's for Dinner
Doggie Tuna Casserole . . . It's What's for Dinner There comes a time, most often when I'm ready to cook my dinner, when North magically appears in the kitchen. Although I've got pretty good immunity against his puppy-dog eyes, I know he wishes I was baking him up a doggie treat! Although he's all about my chicken, I've got little interest in his kibble, so I was happy to spot a pet-friendly recipe from the pages of Everyday Day With Rachael Ray that looks tasty enough for me to eat, too!
Found in the August issue, get the recipe for the yum-o meal when you
.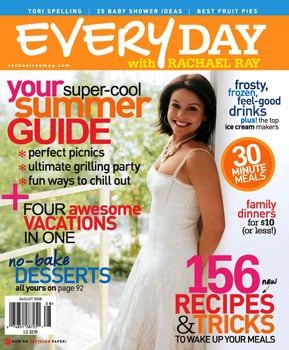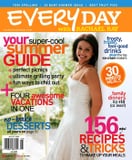 Ingredients
½ cup milk
One 6-ounce can tuna in water, drained
1 cup cooked egg noodles
½ cup frozen peas, thawed
2 tablespoons grated parmigiano-reggiano cheese
Directions
In a medium saucepan, heat the milk over medium heat. Mash in the tuna. Stir in the noodles, peas and cheese. Let cool.
Information
Category

Pet Treats, Dog Food