Doggles For Dogs
3 Reasons For Doggles (Not Involving Looks)
I think Doggles are absolutely adorable but North doesn't wear his just for a fashion statement! Frankly, he'd probably prefer to go without but check out the three reasons I pop them on my pup's eyes when we take top down adventures.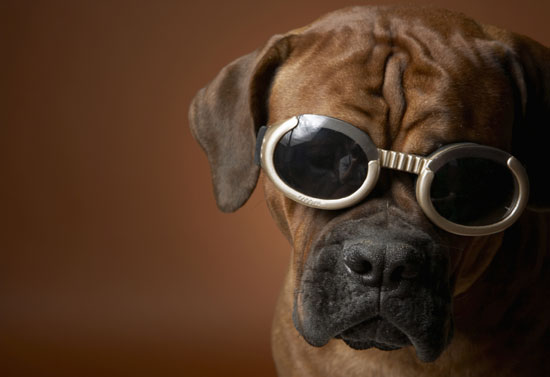 Flyin' all over the place. Riding in a convertible or even walking on a blustery day can cause wind and dust to get into your pets' eyes. Foreign particles can scratch his eyeballs and cause discomfort (or worse!) if he tries to scratch back.
Too close, too fast. When pups are playing, it can be hard to slam on their breaks. Protect sensitive eyeballs from collisions with branches, leaves and other harmful objects. Bug-eyed pups (like North) are especially susceptible to this.
UV is not your BFF. Just like people need to stay protected from the sun's rays, so should your dogs! Doggles come with a UV coating and fit snugly on poochies' heads to make sure no bad rays (or even extra bright lights) can make their way in.
Now go out and enjoy the sunshiny days safely and in style!