Dogs and Santa Claus
Do Your Pets Pose With Santa?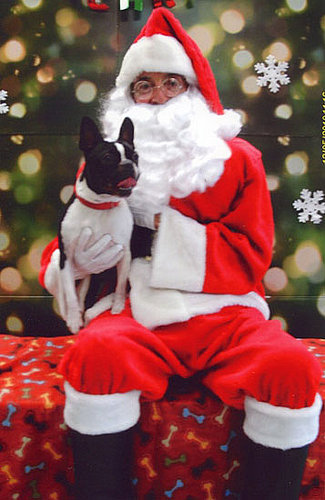 I spotted this cute pic from one of norththedog's Twitter pals RileyBT — look at this pup posing so prettily on Santa's lap! I'd worry about the guy in the red suit being able to hold my squirmy fella, but do your pets pose with Old Saint Nick?
Source:Twitpic User RileyBT