Dogs Use Twitter With Puppy Tweets
New Product Alert! Puppy Tweets
I like to tweet on my pooch's behalf — @norththedog — from time to time, but let's not kid ourselves; it's what I think he'd be saying since he can't talk or type for himself. However, come Fall, he'll (hopefully) get the chance to try with the newly announced Puppy Tweets toy by Mattel ($30) making its debut at next month's Toy Fair in NYC.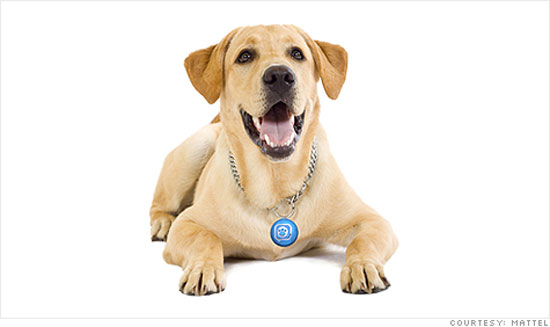 It's essentially a plastic tag with sound and motion sensors for the dog's normal collar but attaches to a computer's USB port to share all day's activities (for those who've yet to set up a puppy cam). If you're wondering what kind of tweets are preloaded, get a sampling of sayings when you
.
"YAHOOOOOOO! Somedays you just gotta get your bark on." — for noisy time
"I finally caught that tail I've been chasing and...OOUUUCHH!" — for playful time
"Somedays it feels like my paw is permanently on the snooze button!" — for sleepy time
Can you come up with any other predicted doggie tweets? Share them in your comments below!