Eukanuba Dog Food Recall, Iams Cat Food Recall, and Iams Dog Food Recall
More Pet Food Recall From Iams and Eukanuba!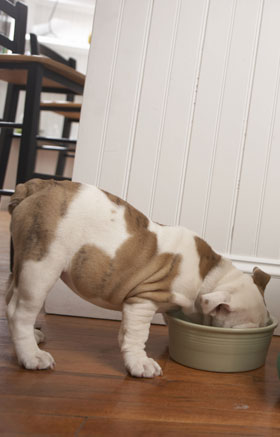 If your pet has health issues that warrant special formulas, take note as the latest, voluntary recall affects cat and dog kibble distributed to veterinary clinics and specialty pet retailers. Although the first alert came last week for only the Iams Feline Renal Veterinary Dry Formula, it has expanded to that entire line and a few more from Eukanuba, too.
The specialized foods on this list are:
Iams Veterinary Dry Formulas for Cats and Dogs
Eukanuba Dog Dry Naturally Wild
Eukanuba Dog Pure
Eukanuba Dog Custom Care Sensitive Skin
Some products made at this facility with "Best-By" dates between July 1, 2010, and Dec. 1, 2011 have the potential for Salmonella contamination so discard the food and contact P&G for product refund information, remember how to report a problem to the FDA, and brush up on your Salmonella facts, too!
Although this warning doesn't affect wet food or treats, get the full list of kibble UPC codes here.