Facts About Animal Fathers
Are You My Daddy?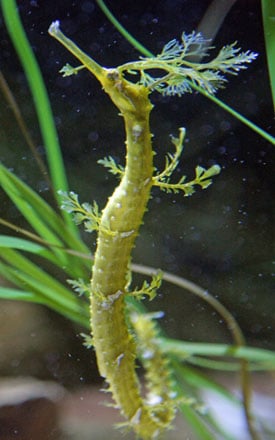 In honor of Father's Day this Sunday, do you know which species have daddies playing a special role in raising children? This male sea dragon carries the eggs — up to 250 of them! — for eight weeks until they hatch. Test your knowledge about some other animal fathers in this quiz!
Are You My Daddy?
The male sea dragon lays the eggs.