This lioness could be the poster cat for "Hang in There!" She's trying to get some shut eye . . . before a photographer woke her up with some flash. Don't feel too bad for her — lions can sleep over 20 hours after eating, so I'm sure she'll get back to it in no time.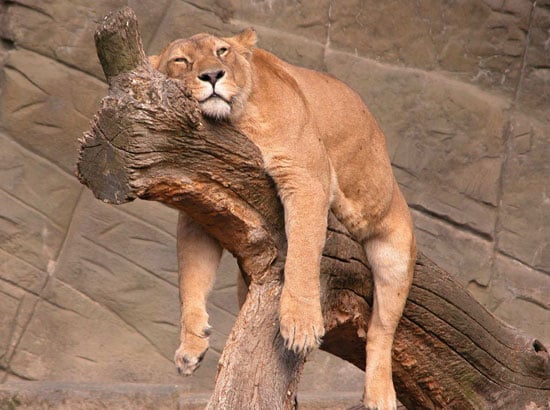 Meanwhile, it seems like North sleeps all the time, but is he just an extra lazy bones? I've gathered fun facts about other animals' habits to quench my need for sleep (trivia), so, eyes open, and get started!
What Do You Know About Sleepy Animals?
Which animal sleeps the least out of the following?