Facts About Flamingos For Pink Flamingo Day
Creature Features: Flamingos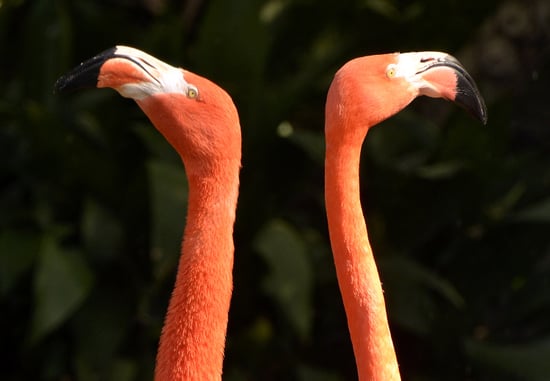 Today is Pink Flamingo Day, so since we gave turtles a chance to shine, we thought we'd give these bright avians their moment in the spotlight. These long-legged and long-necked fellas are a curiosity of the bird world, causing us to wonder: where did they get their rosy color and why the heck do they stand on one leg!? If you want to know more about flamingos, you first have to test your knowledge on the wonderfully pink birds. Good luck!
Creature Features: Flamingos
Flamingos get their color from . . .