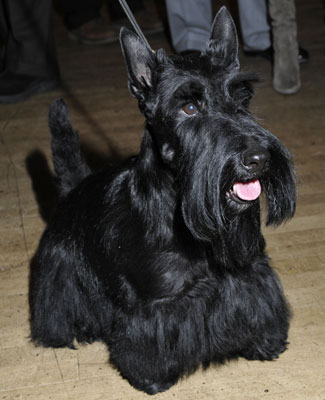 Did you know this breed has won Westminster more than any other except the Wire Fox Terrier?! Lil Sadie's post-victory duties included ringing the NYSE Opening Bell yesterday and making the talk show rounds.
Let's still celebrate this Scottish Terrier with a short quiz. See if you know much about these feisty pups and can pick the right answers when you start now!
What Do You Know About Scottish Terriers?
The Scottish Terrier was initially bred to hunt: