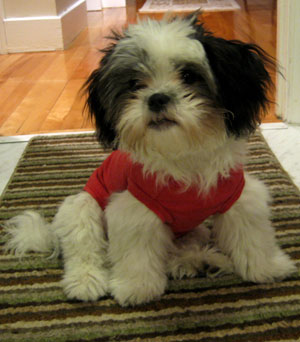 The sweet Shih Tzu is a great companion with a compact size and lively temperament. Even in puppy trim, the pooch has an alert expression and distinctively arrogant carriage when walking!
One thing's for sure, though, the breed is super cute. See how much you know about this toy dog and get started now!


Source: Flickr User Hi, I'm Sadie Shih Tzu
What Do You Know About Shih Tzus?
What's the literal meaning of Shih Tzu?