Find Best Cat Shampoos
Shampoos Customized For Scratchy, Shaggy, and Smelly Cats
Survey says most of you are not frequently bathing felines, but what happens if you suddenly want need to? While you can grab this foam for a quick scrub, I stumbled upon three items for a more thorough cleansing.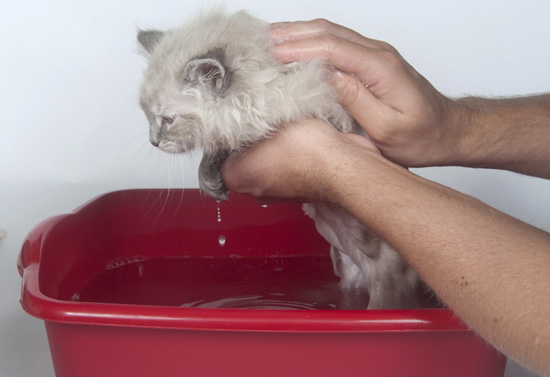 As the post title implies, each one serves a certain cat with certain ingredients:
The Scratchy Cat Shampoo ($13) is purr-fect for dry, irritated skin to relieve flaking and dander with Tea Tree Oil, Flax Seed Oil, Oat Protein, and Aloe Vera.
The Shaggy Cat Shampoo ($13) is paw-some for longhaired pets — it reduces shedding and matting with a two-in-one shampoo and conditioner by detangling with Vitamin E, Jojoba Oil and Aloe Vera Gel.
The Smelly Cat Shampoo ($13) gets out cat-astrophic stinks by neutralizing odors. The deodorizing product features natural fragrances of Oatmeal, Lavender and Rosemary to help smells begone, not just covered up.