Flameless Lights For Pumpkins
Safety Tricks: Don't Light Up Around Your Pet!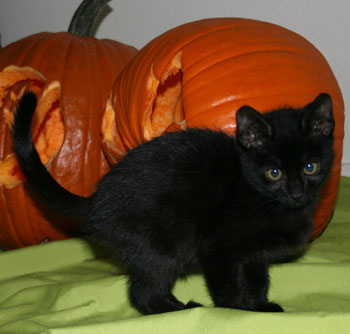 Curious noses and swishy tails can spell disaster if your home includes lit pumpkins! If you want to carve a creation, please put it high out of playful pets' reach, and choose a nonflame alternative to let the face go on glowing. I've picked a couple options — hey, batteries last longer than most candles burn anyway — and you can reuse these year after year.
Source: Flickr User Jamie Blankenship