Flea and Tick Dog Toys
I'm Giving My Dog Fleas!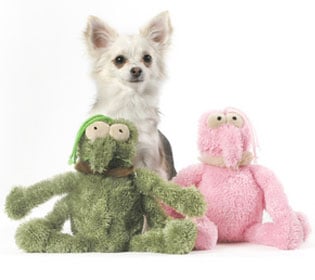 Dealing with fleas and ticks is no joke . . . but these toys are! Your furry friends will want to catch and kill the mutant insects that play up their pesky counterparts. While the plush versions are pet-safe with exaggerated features, the fleas and ticks serve as fun reminders to keep pets up to date on their antibug meds. Would your dogs pester these toys?