Get a Sneak Peek of a Baby Giraffe Before Its Public Debut!
You've seen it here first . . . and it's a boy. Or a girl. Regardless of gender, this babe certainly has a sweet sniffer, checking out the giraffe house in Hungary.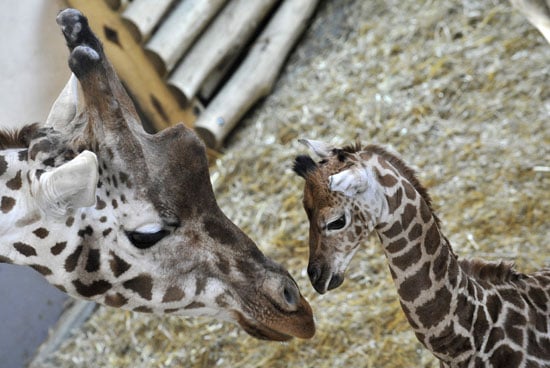 Born at the Budapest Zoo and Botanic Garden, keepers haven't yet named the 3-day-old — probably since the sex is not yet determined — and it won't make its public zoo debut 'til next week. Already standing nearly 70 inches tall, this lil one has quite a ways to go before reaching the adult height of 17 to 20 feet!
Compare its size next to mom and
.