Not a Girl and Not a Boy Shirts For Dogs
Does Your Pet Need This Shirt to Stop Confused Strangers?
My favorite pom, Preston Casanova, has been known to don a pink mohawk — no matter his gender. Likewise, there's no reason for those sporty girl dogs not to cheer for the home team in white and blue jerseys. But what about when a dog is just doing his business on the block when a stranger coos how sweet he is . . . only he's a she.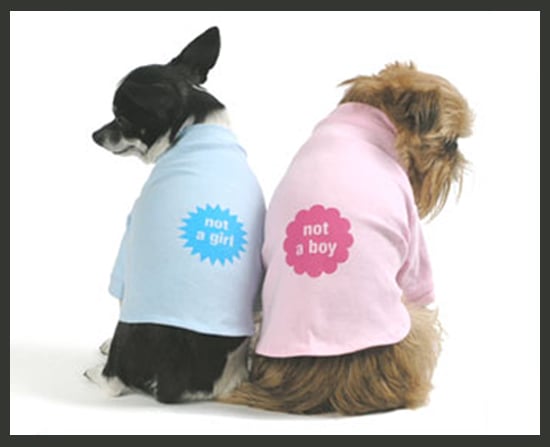 Now, yes, I realize there's usually a visual "cue" for male dogs, but it's not like everyone takes the time to check out his stuff before stopping. I tend to think about pups as males, since my dog's a he, but I try to be careful when speaking my mind. These Not A Girl + Not A Boy Tees ($29 each) could help matters out if you face this situation often, but do you?