Give a Dog Broth If He Won't Drink
A Little Flavor Goes a Long Way For Reluctant Drinkers
Dehydration is a real danger for dogs and cats! Now that you know how to check your animals, let's tackle the solution. While you can lead a horse dog to water, you can't make him drink it.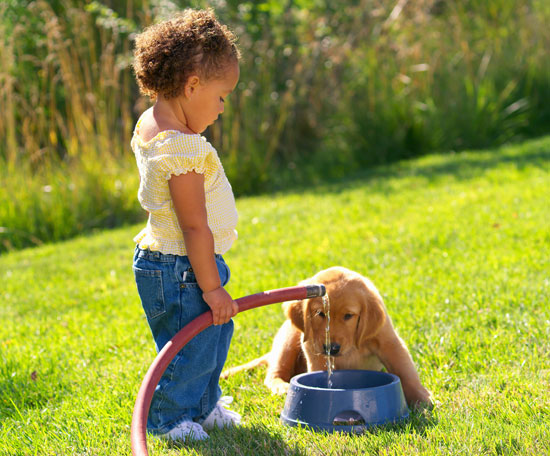 Lucky for us, community member fuzzles offered this awesome bit of advice in her comments on the original post:
Try offering her a bit of chilled, *salt-free* chicken or beef broth in a bowl. (Throw away any portion that she doesn't drink immediately after she finishes.) If it becomes an area of concern, speak to your vet and ask to be shown how to administer bagged fluids with a beveled needle. It's a little intimidating at first, but in all honesty is much less painful for the animal than the owner!
I'd like to add one more reminder to check the label to make sure the broth or bullion cubes are free of the dangerous onions or garlic, too, and dilute the broth with water for a healthier alternative!