Growing Up Samson: Yummy Chummies in His Tummy
If lil Samson could speak, I know he'd be saying "numnumnumnumnum!" When our latest Sugar pal made a surprise office visit last week, I used the opportunity to get the onsite taste tester to try some new treats. The essential omega-3 and omega-6 fatty acids from the wild fish in Yummy Chummies ($5) give pooches healthier hearts, coats, and skin. Samson wanted to dig right in and sat just like a good boy for these perfectly sized training treats! I'd say my one complaint would be they have a fishy scent, but the first ingredient on the label is Wild Alaskan Salmon after all! As a bonus, mom lilpeapod said he had no troubles with potty (if you know what I mean) later that day either . . . even with his sensitive tummy.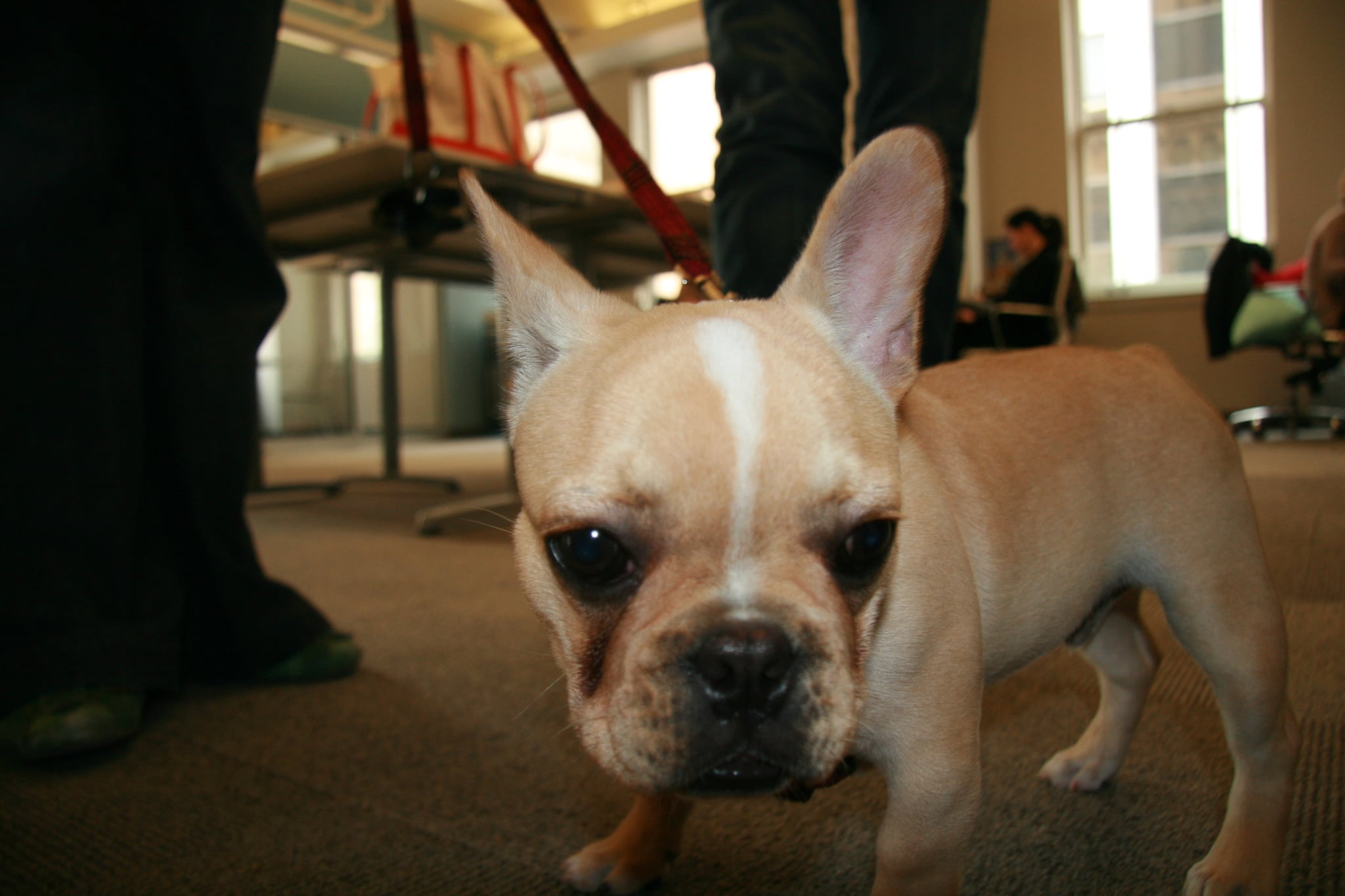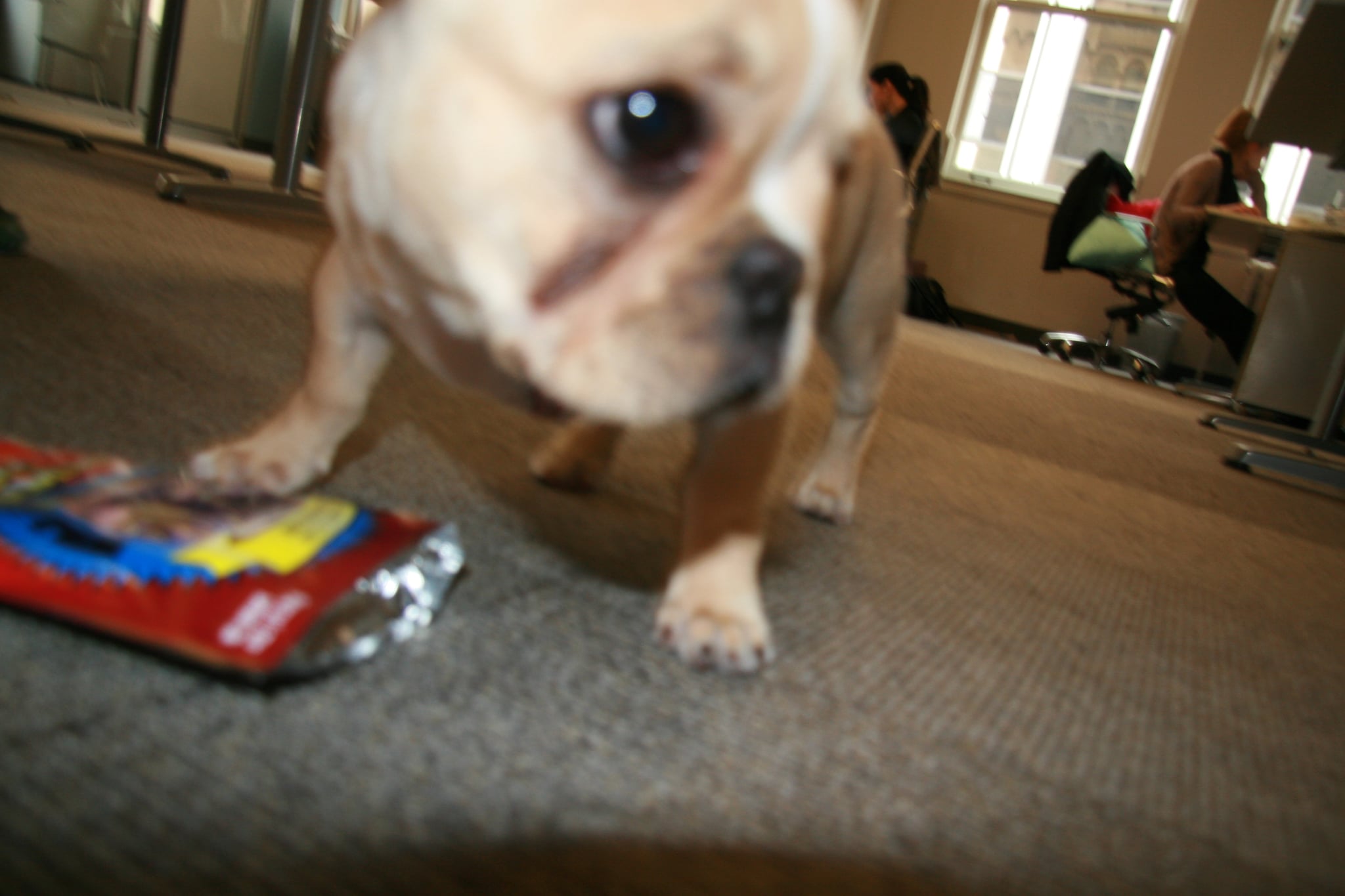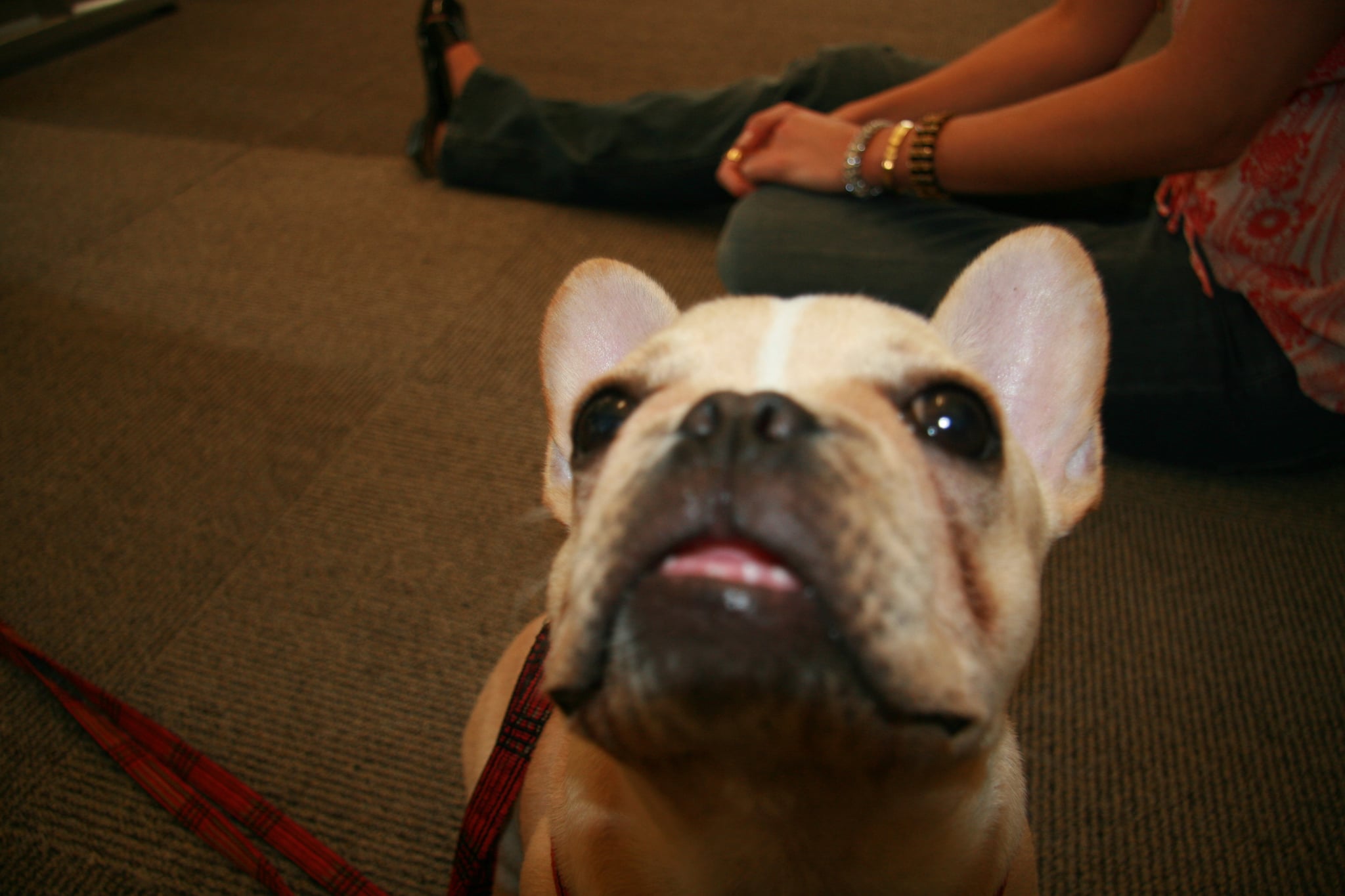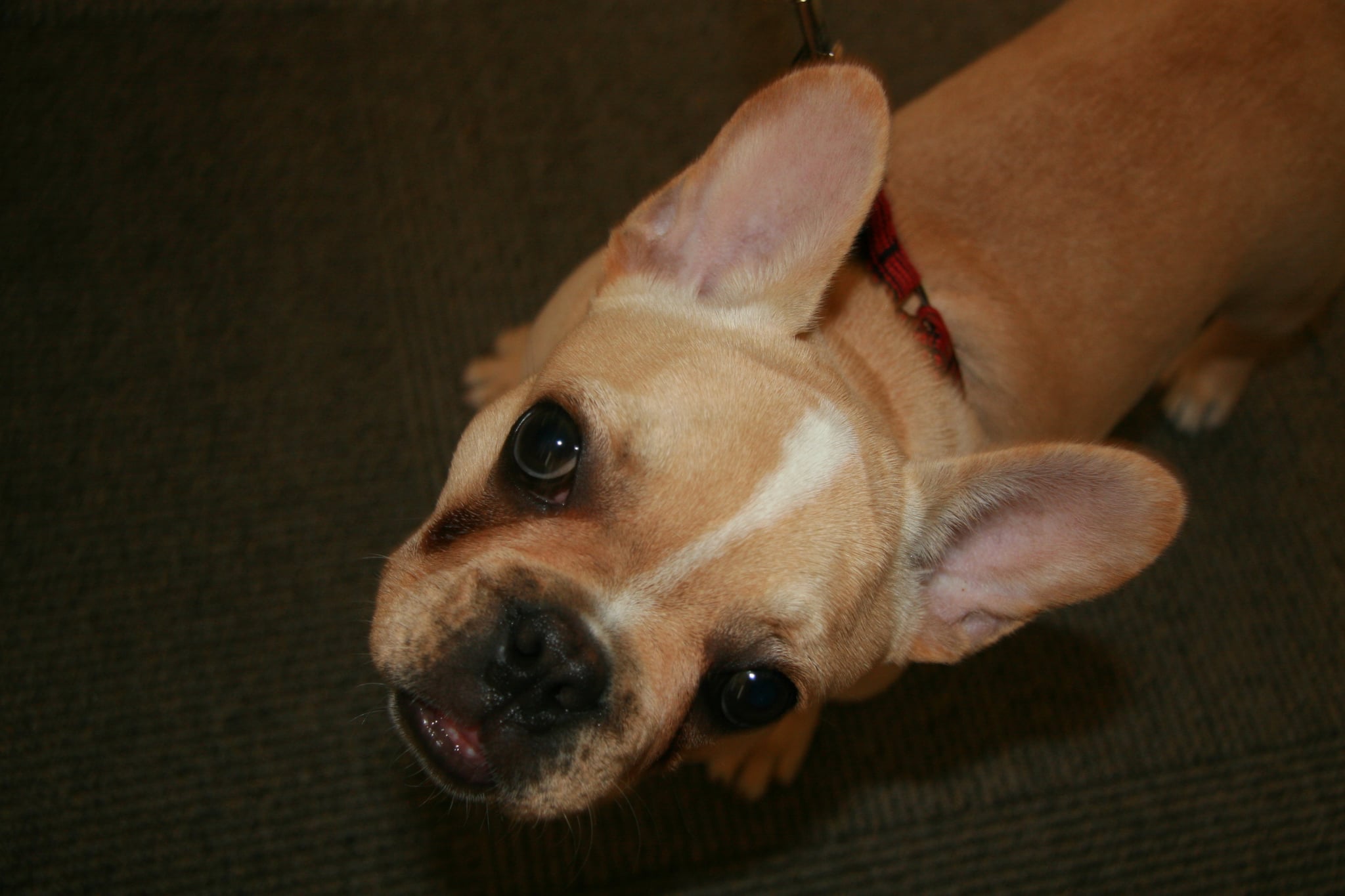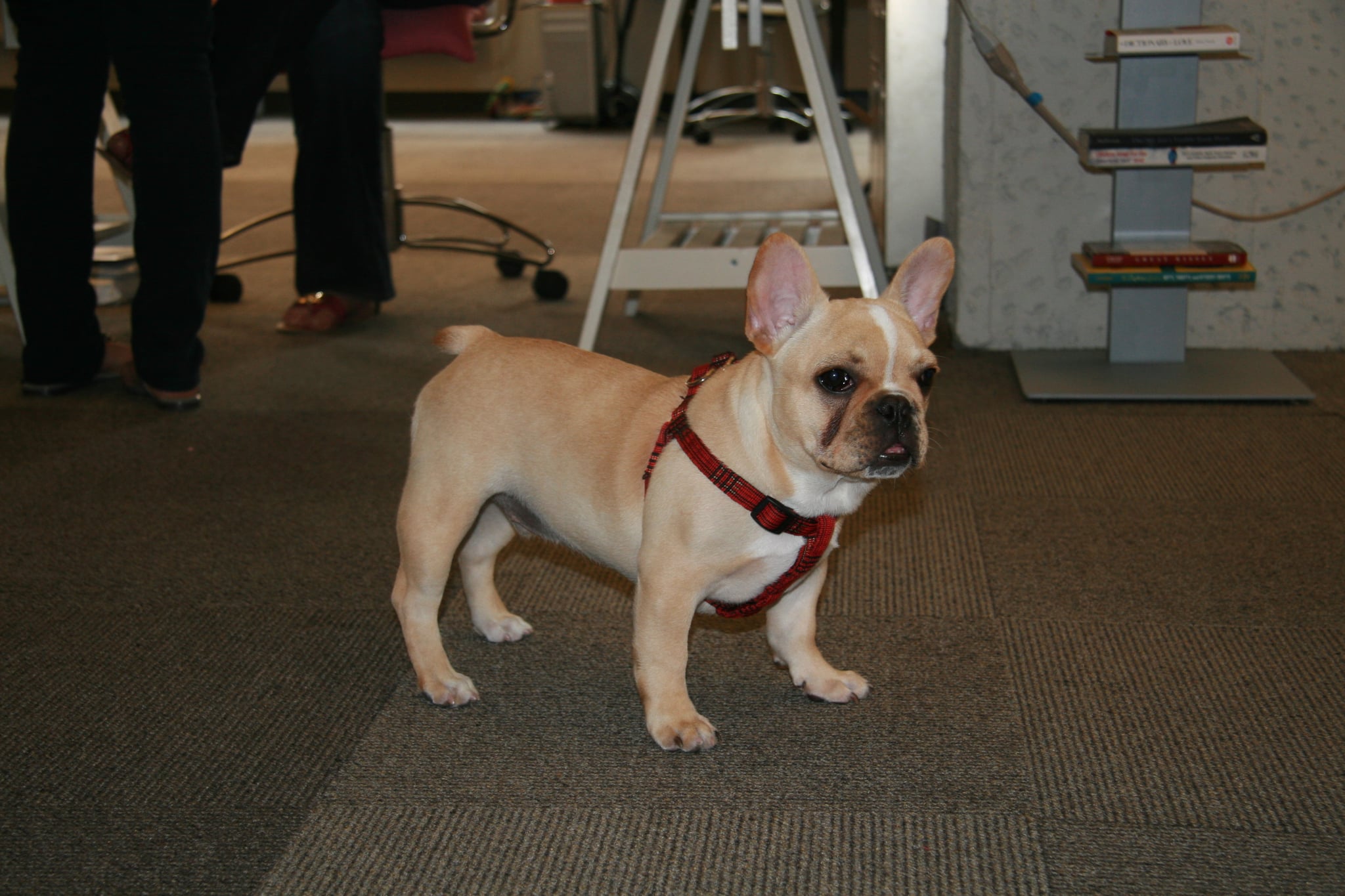 Because I'm not the only one who loves this smooshy, check out his Sugar invasion when you
.