Halloween Pet Safety Tips
Ways to Keep Halloween Fun, Not Frightful, For Furry Friends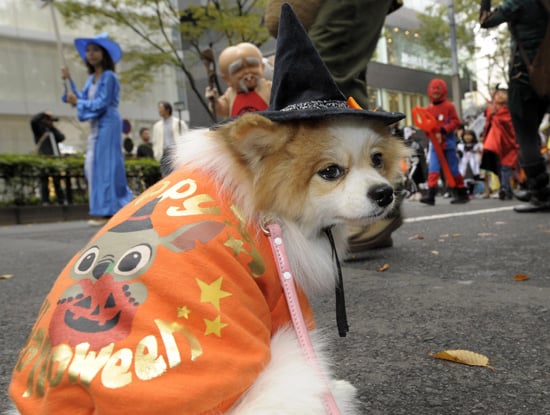 The decorations are up and the candy's bought, but have your prepped your pets for this big day? Remember never force an animal into an outfit and keep him out of harm's way.
Who are you? Where am I? Costumes are scary and seeing Mom and Dad in masks or other bizarre ensembles can freak out your furry family (and kids). Similarly, all those spooky decorations, especially those that move and talk are equally frightful for observant pups.
No loose animals today. Don't leave pets in your yard on Halloween and bring indoor/outdoor cats inside. Disguises can cause people to behave differently and you don't want a pet to be teased, injured, scared (or worse!) by pranksters tonight.

Keep reading for two more Halloween pet tips!

Crowd control. If your pet will accompany your family trick-or-treating or to a parade, watch out for tiny pups under big feet. Make sure your dog is OK with strangers and noise before you set out and return home immediately if you see pooch is stressed. If you're throwing a pet-friendly bash, keep candy and chocolate away and follow these tips.
Minimal stress spots only. I know North freaks out at the doorbell and, if I lived in an area with trick-o-treaters, I would drop him off at a pet hotel for the night. If you think a pooch will get panicked by the constant buzzer, or frustrated that he can't go out, either sequester him in another part of the house away from candy or place a sign on the doorbell asking for knocks only, please.